Check Out Some of Our Work
Give Us a Call – 212-645-2228
CityVox is located in Manhattan's Theater District, on the fourth floor of the historic Film Center Building at 630 Ninth Ave., between 44th and 45th Street.
We are blocks away from the A-C-E subway line & Port Authority, and the N, Q, R, S, 1, 2, 3, & 7 trains at Times Square.
There are also many parking garages located near our facility.
You can reach us by phone at 212-645-2228 for more information.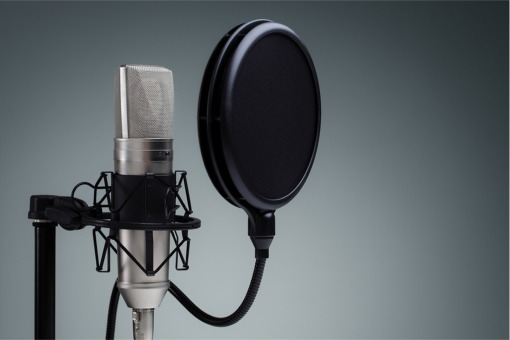 CityVox's predecessor, Full House Productions, was founded in 1981 in a small converted apartment on E. 49th Street in New York City. With credit cards, two Teac ¼" tape decks, an inexpensive mixing console, and an old bathtub for storing extra equipment, Full House Productions began its journey to becoming one of New York City's leading recording studios.
The early days brought jobs that included commercial television and radio demos for major ad agencies like J. Walter Thompson, Grey Advertising, and Griffin Bacal, the ad agency of record for Hasbro Toys. These first few years became so busy that in 1984, Full House moved to new studio space at 150 Fifth Avenue, where it thrived for the next 15 years.
In the mid-90's, Full House bought The Sun Group, a leading producer of audio for English-As-A-Second Language programs. In 2000, the two companies merged in a larger studio on 18th Street.
Also in 2000, Full House merged with another recording studio, A & J Recording, in New York City.  The client list now grew to include documentary filmmakers like Ken Burns and Ric Burns.
In 2010, Full House Productions closed its doors to morph into a new and more vibrant company: CityVox, LLC.  With the staff from Full House still intact, the company moved yet again, back to midtown Manhattan, but this time into the historic Film Center Building at 630 Ninth Avenue.
CityVox continues to be involved in the various endeavors that kept Full House busy and thriving for almost thirty years. CityVox is a more efficient operation, and as such, is able to exceed the high standards set by its predecessor and remains one of the leading recording studios and production companies for the advertising and publishing industries.
Want to learn more about our services?
We are the proud recipients of the following awards:
The Communicator Award
The Radio Mercury Award
The ADDY Advertising Women of New York Award (twice)
The New York Festivals International TV Advertising Award
CityVox New York
Film Center Building
630 Ninth Ave. Ste. 415
New York, NY 10036
212-645-2228
You may have noticed a new site design. How do you like it?